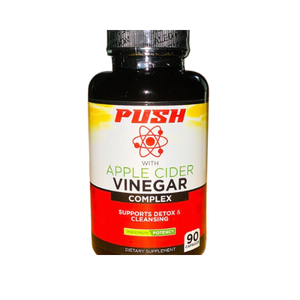 PUSH was created to support you with energy and weight maintenance.  
The main ingredients are apple cider vinegar, vitamin b-6, apple pectin, kelp, is Halal certified.  
Other benefits:  aids in digestion, activates gastrointestinal enzymes, helps breakdown protein and absorb minerals.  It also supports the fat hormone(pancreas) and helps release bile from the congested liver.  


We make no medical claims or cure.  Contact your professional healthcare provider before beginning any new program.